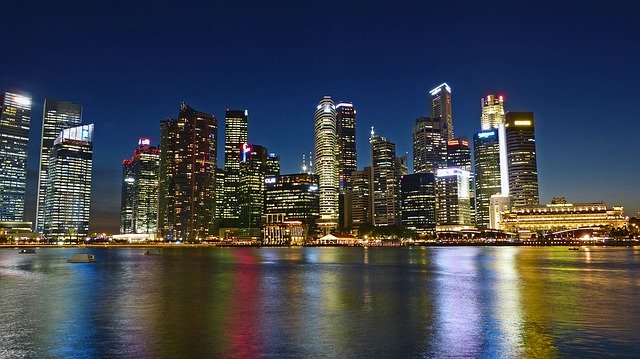 AHS accountants is progressive firm of Chartered Certified Accountants in Luton. We have team of specialist accountants, experienced in working with owner managed business in Luton, Bedfordshire, Hertfordshire and surrounding. AHS Accountants is regulated by Association of Chartered Certified Accountants to carry out accountancy services, therefore you you could always count on us for best advice. We understand our client requirements and help them them achieve their goal by addressing their accountancy and tax compliance requirements. With fully qualified and experience accountants, you could always rely on us for best proactive strategic advice to help your business grow and save tax.
We have experience in dealing with various clients such as individuals, sole traders, partnership and Limited companies in operating in sectors such as construction industry, property management, restaurants, manufacturing, motor trade retailers, Doctors, IT contractors, Network Engineers and many more family run businesses. We provide wide range of Accounting and Tax services such as onsite or offsite bookkeeping , weekly and monthly payroll & CIS returns, Accounting and tax compliance work, Monthly, quarterly management accounts, business advisory, due diligence and free coffee to our clients.
At AHS Accountants , we strongly believe that accountancy is not just about numbers but adding value to client's business by being proactive and forward looking. We also believe that accountant should embrace the ever changing times and make better use of technologies available to benefit clients. Therefore, we strive to provide our clients with the best possible and most tax efficient solution at affordable prices to all of their complex accountancy & tax matters.
We believe that all businesses are different hence have different needs therefore require different strategies. Therefore we work together with our clients by providing them up to date key financial and non financial information about their business and industry as a whole so that they could plan ahead for future growth and success.

Do you live and Luton and received letter from HMRC regarding your undeclared rental income and do not know what to do? At AHS Accountants, we are always here to help you. Please contact us to get a free initial meeting.
We also operate on a flexible basis as we understand that some clients are unable to take a time off during office hours in order to meet me hence we offer a free weekend or evening meeting facilities at either client's premises or at my premises.

So whether you are self employed, involved in a partnership, director of a limited company, thinking of starting up your business, need a free business tax evaluation, need extra help to meet deadlines (Applicable to Accountants looking to subcontract) or need to release the burden of all your accountancy and tax stress, we are always here to help.
At AHS Accountants, we provide a wide range of services including.

1) Accounts Preparation for Limited Companies, Sole Traders & Partnerships
2) Tax Returns for individuals and entities
3) Bookkeeping & VAT including onsite services, cloud or offsite
4) Monthly / Weekly Payroll & CIS Returns and auto-enrollment
5) Business registration services with HMRC
6) Free Business Tax diagnostic service
7) Dealing with HMRC
Google Reviews | Yell Reviews | FreeIndex Reviews |Contact us now!
R&D Tax Credit for Business in Luton
UK R&D Tax credit scheme was first introduced in 2000 to encourage companies to invest in Research and Development. So far thousands of business across the UK have benefited from the scheme and received billions in tax relief and cash rebates from HMRC for the qualifying work that they carried out. For example work undertaken by developing a new product, developing a system to reduce the existing time, develop a process to reduce carbon footprints, developing a new app to achieve ease of process, develop a system to achieve economies of scales etc etc.
At AHS Accountants, we could you help you prepare your R&D Tax credit claim in Luton. We have team of qualified accountants and R&D specialist PHD Doctor, who would independently assess your business by having a free no obligation 45 minutes meeting and would prepare a detailed report outlining the key areas of claim should your business qualify for the relief.
For more information or book a free initial meeting, please contact us
Registered & Trading Address:
55 Dewsbury Road
Luton,
Bedfordshie
LU3 2HH
Phone:
Phone: 01582 325092
Opening Hours:
Weekdays: 09:00 am (0900hrs) to 08:00 pm (2000hrs)
Saturday: 10:00 am (1000hrs) to 04:00 pm (1600hrs)
Email address:
info@ahsaccountants.co.uk
mirza@ahsaccountants.co.uk
AHS Accountants is trading name of AHS Accountants Ltd
Registered in England No. 12609537|ACCA Practice No: 4872807
Address: 55 Dewsbury Road | Luton | Bedfordshire | LU3 2HH
Phone: 01582 325092 | Email: info@ahsaccountants.co.uk